Canceled
Paul Biancardi Camp - Richmond Basketball · Male Camps
Canceled
MonTueWedThuFriSatSun 9:00am to 1:00pm
Individual Fees

Regular

245.0

+ 1.5% Processing Fee

Payment Plans Available
What: Paul Biancardi Basketball Camp

When: September 15-16
Where: James River High School (3700 James River Rd, Midlothian, VA 23113)
Who: Boys, Grades 8-12
Time: September 15, 9am-6pm; September 16, 9am-1pm
Cost: $245/player **Group/team discounts and limited need-based financial aid is available. Email admin@proskillsbasketball.com for more info!**
Lodging: Players are responsible for their own lodging. You can book a local hotel of your choosing here!
"Having talent means you have a temporary advantage until someone works harder than you. Work to raise your talent, don't rest on it." - Coach Paul Biancardi
Coach Paul Biancardi has had a deep and highly successful career in the game of basketball. He played and was a captain at Pope John High School and Salem State College. At Salem State, he played for current Minnesota Timberwolves head coach and president Tom Thibodeau. Coach Biancardi then went on to coach at the Division III level and then onto 20 years at the Division I level including stops at Boston University, Boston College, Ohio State University, Saint Louis University, and Wright State University, where he was named Horizon League Coach of the Year. He currently serves as the National Director of Recruiting at ESPN where he is responsible for ranking, grading, and evaluating the nation's best talent.
The Paul Biancardi Basketball Camp is a fun, first-class camp with outstanding instructors and teachers of the game. Coach Biancardi will lead the camp and will speak to the campers on a variety of topics while Pro Skills Basketball will be in charge of camp operations to ensure an organized and productive experience for all. Camp coaches will include the best high school and college coaches from around the region.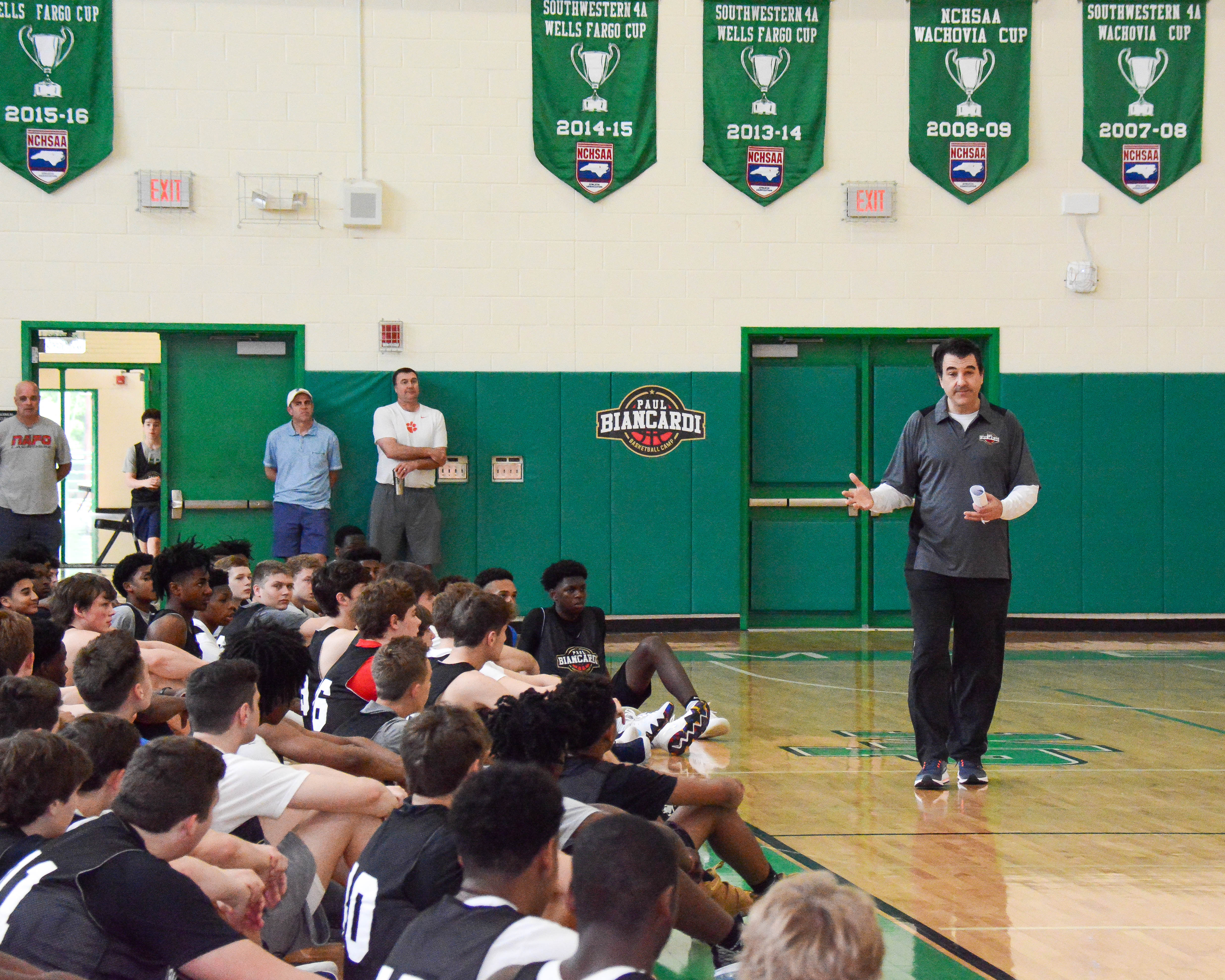 The camp is for serious players who wants to grow in the game. We want each camper to be the best version of themselves. Players will need to be focused and attentive to details as we teach them aspects of individual and team play. We will put campers in competitive situations with limited time making it a no-nonsense camp that stresses effort, improvement, and team play.
Players will take part in individual and group/team drills to increase their basketball skills and IQ as well as games where they'll be able to put their skills to the test and see where they stack up against the competition. Our goal is to prepare players for future competition and challenges.
Coach Biancardi will also give a few talks on youth basketball topics including rankings, AAU, skill development, and recruiting as well as finish camp with a Q&A session for parents and players.
It's the offseason, so it's time to take the next step. If you love the game, want to improve your game, and learn the game, then come and join us!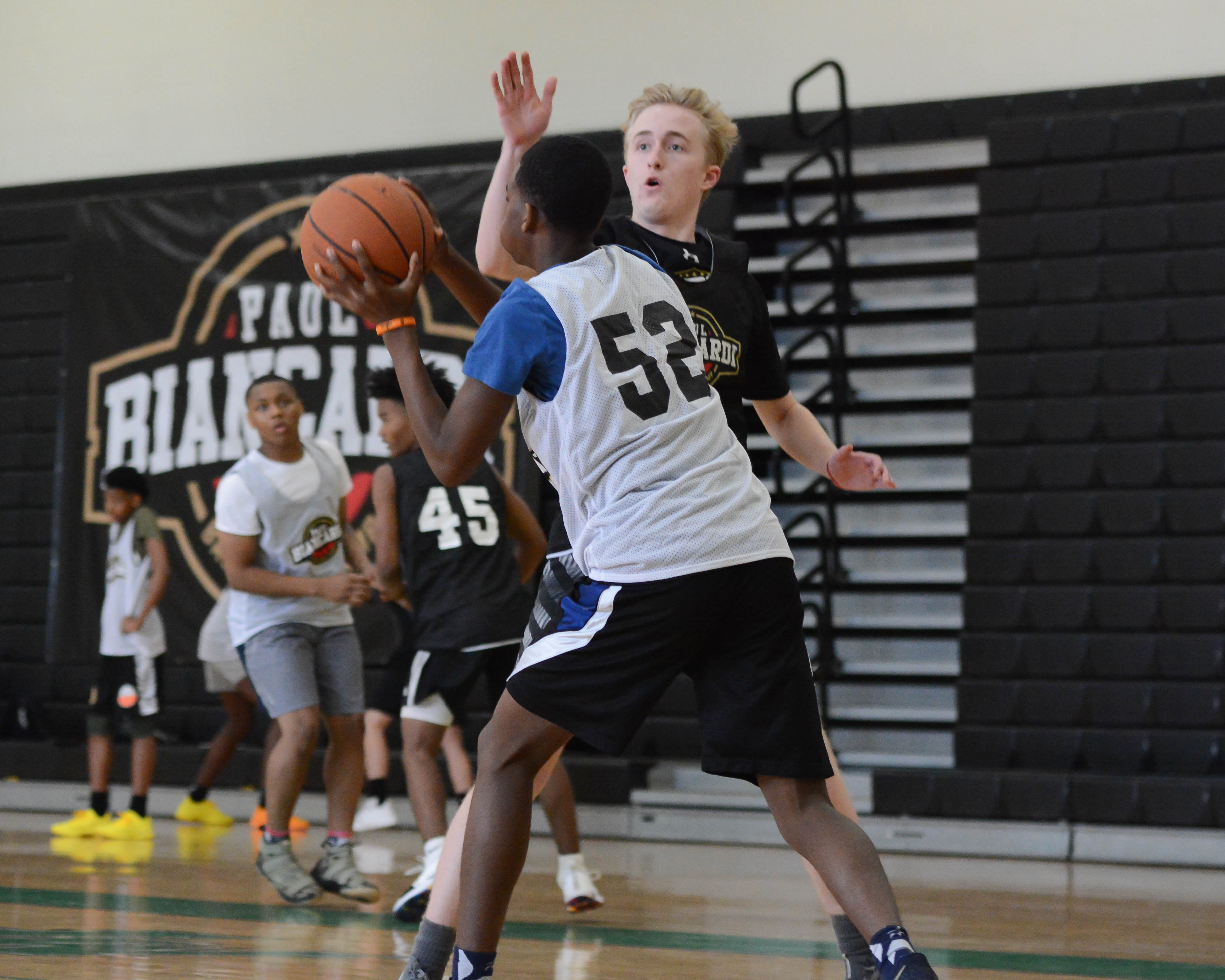 Typical Schedule**:
Day 1
9:00-10:00 Check-in
10:00-10:10 Introductions & Welcome
10:10-10:20 Warmup
10:20-11:00 Skill Work
11:00-11:30 Practice
11:30-12:30 Games
12:30-2:30 Lunch
2:30-3:00 Seminar w/ Paul Biancardi
3:00-4:00 Skill Work
4:00-6:00 Games
Day 2
8:00-9:00 Check-In
9:00-9:15 Warmup
9:15-10:30 Skill Work
10:30-10:45 Break
10:45-12:00 Games
12:00-1:00 Coaches Panel/Paul Biancardi Q&A
**Schedule subject to change